Making holidays brighter during a challenging year
Boeing's Spirit of the Holidays Drive helps employees give back to the community
January 04, 2021 in Our Community
Local children, seniors and families had a brighter holiday season thanks to Boeing's Spirit of the Holidays Drive.
Over the course of the annual drive, employees raised nearly $340,000 through donations and gift matching that provided gifts and gift cards for foster youth, low-income families, military families and seniors in need. Additionally, Boeing employees "adopted" over one hundred local families and seniors. This represents an almost 60% increase over funds raised in the drive the year before.
One of the recipients of the Spirit of the Holiday's drive, Toys for Tots, received more than 2,000 toys for the families they help. "During these times of unprecedented challenges our neighbors are facing, the USMC Toys for Tots program is indebted to Boeing and its employees for partnering with us to ensure our mission of delivering symbols of hope to struggling families is successful," said Mary Butler, area coordinator for USMC Toys for Tots – Snohomish County.
"This year the requests from economically diverse populations have increased due to COVID and its impact, especially here in Snohomish County. Toys for Tots, through our Boeing family, is able to expand our outreach to include those that normally are not in a position of need."
Contributions from Boeing employees during the drive also benefited local families through the nonprofit Hopelink. "Every December, our food banks are transformed into holiday wonderlands that are filled with new electronics, books, games, clothes, toys and stocking stuffers – enabling parents and grandparents to shop, at no cost, for their children or grandchildren," said Matt Campbell, Hopelink Food Program director.
"Hopelink gift rooms help parents who may not otherwise be able to provide presents during the holidays. Boeing's Spirit of the Holidays drive has a major impact on these families by making the holidays a special time for hundreds of kids who might very well go without toys if not for events like this. Hopelink staff and volunteers alike say there is nothing more exciting than seeing a parent's face light up when they find the perfect present for their child!"
Spirit of the Holidays is a Boeing employee community engagement program that enables employees to honor our veteran heroes and give to our communities during the holiday season. Employees can give during the drive either as individuals or by grouping together as teams for an even larger impact.
"I just love The Spirit of the Holidays Drive!" said Armando Mejia, Boeing Global Engagement Community Investor, Puget Sound. "This employee engagement program enables our Boeing Puget Sound employees – who are known for their generosity -- to support our local community and make a difference. In this particularly challenging year, I am so proud of how our employees stepped up and contributed to provide holiday gifts to foster youth, seniors, and low-income and military families."
By Cathy Rudolph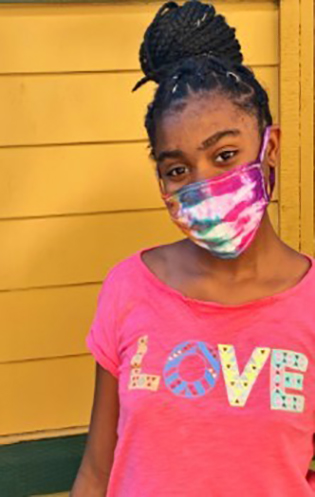 Photo courtesy Mercy Housing