Passionate About Precision
Boeing resumed 787 Dreamliner deliveries in August, thanks to the perseverance and determination of teammates across the enterprise in addressing nonconformances in some of the airplanes' joins. While the safety of the airplanes was not compromised, the joins did not meet the airplanes' exacting design requirements in some instances. Leaders paused deliveries, despite the business impact, in order to inspect yet-to-deliver airplanes and correct any nonconformances.
"When I'm working on the 787, I'm doing my part in defining perfection with precision and passion." — TJ Heyward, mechanic, 787 program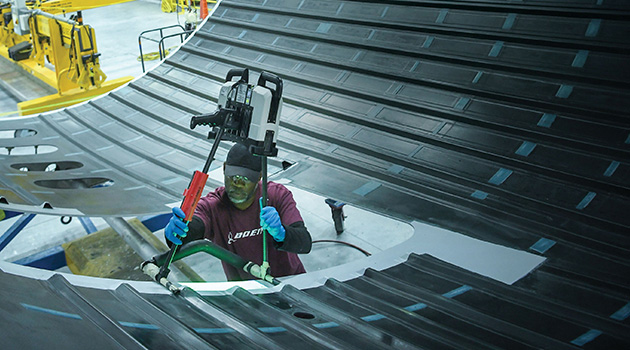 Responding to Customer Needs
More than 80 customers from six continents have placed orders for nearly 1,500 Dreamliners, making the 787 the fastest-selling twin-aisle airplane in history.
"Boeing and Lufthansa's histories are intertwined, going all the way back to 1955, and we continue to build this great, transcontinental relationship. … Our companies share pride in our work, our products and in connecting people around the world. … Thank you for your dedication and professionalism in building these great machines. We can't wait to take delivery of them!" — Carsten Spohr, chairman and CEO, Lufthansa Group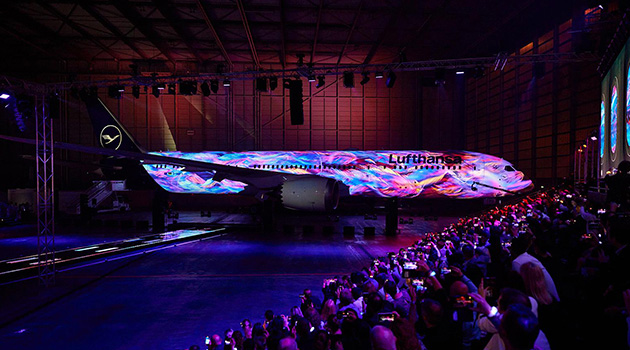 History in the Making
The Boeing Starliner capsule completed a successful orbital flight test in May, making history for the second time as the only American orbital capsule to touch down on land instead of in the ocean. This was the last major step for Starliner to demonstrate the safety, quality and performance of the spacecraft before taking American astronauts to the International Space Station (ISS) as part of NASA's Commercial Crew Program.
The flight test included docking and undocking from the ISS, and provided valuable data for NASA.
"I'm so proud of the team's resilience and steadfast commitment. NASA is ready to welcome Boeing's Starliner to the list of American commercial spacecraft capable of flying to the International Space Station." — Steve Stich, program manager, NASA Commercial Crew Program