Stewards of Excellence
Meet the newest leaders in the Boeing Technical Fellowship
December 03, 2020 in Innovation, Technology
The newest Boeing Senior Technical Fellows and Principal Senior Technical Fellows represent expertise in a variety of fields, such as artificial intelligence and machine learning, additive manufacturing, software, simulation and training, product security and rotorcraft design.
Recognized as technology leaders inside and outside the company, they assumed new roles this August in the executive tier of the Boeing Technical Fellowship, which represents less than one-tenth of 1% of the technical workforce. They are trusted consultants, advisers and mentors and will play an even more important role in the future as stewards of the company's design practices.
Senior Technical Fellows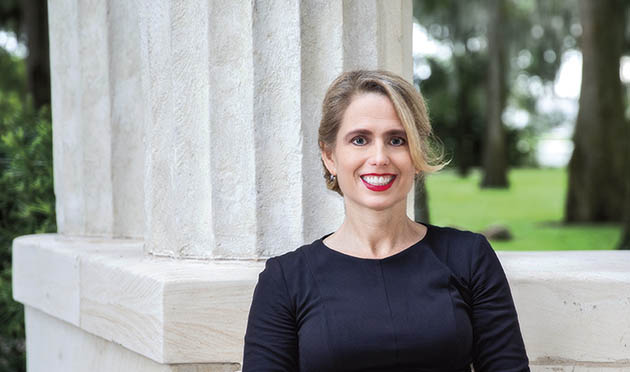 Beth Biddle
Senior Technical Fellow
Advanced Learning
The most rewarding parts of my career have been the opportunities to observe our product and service users in their operational environments. From a weekend shadowing an Army instructor team during a large training exercise — the tactical operations command activities, the urban combat scenarios, the Humvee rides in blackout conditions — to observing commercial pilot training at our global flight training campuses, every experience has given me a deeper understanding of our users' diverse challenges and perspectives as well as their similarities.
---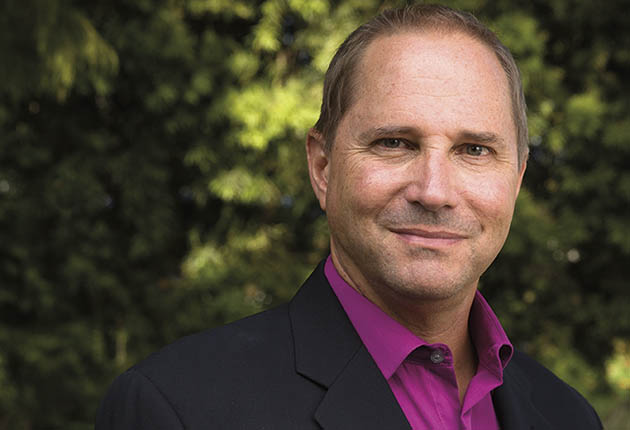 Mark Boyd
Senior Technical Fellow
Software Architecture and Engineering
There are two aspects of my work I find most rewarding: delivering products that customers use (Department of Defense and airlines) and working with great people to produce them. As I look back over my career, the relationships I have created continue to bring happiness to me long after the projects are over. And when I hear about one of the products we've delivered being leveraged by our customers and bringing value, that really puts a smile on my face.
---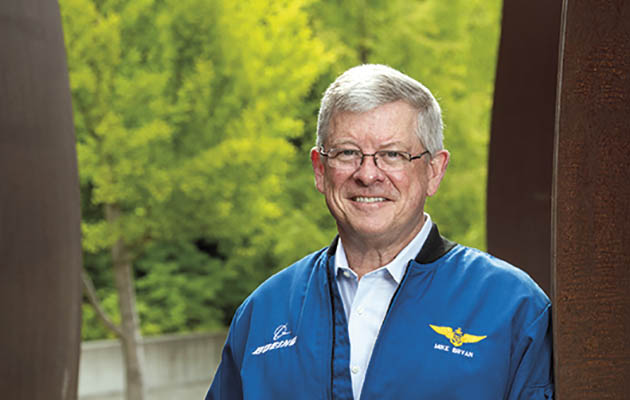 Mike Bryan
Senior Technical Fellow
Engineering Test Pilot
One of the most memorable episodes in my career came in July 2010 when I was honored to be the captain of the first international flight of a 787. We flew from Seattle to the Farnborough Airshow to present the Dreamliner to the world. After a 4,200-mile night flight, we arrived overhead exactly "on time" and, for the next week, proudly showed off this amazing aircraft. As test pilots, we are at times in front of the camera, but none of our accomplishments would be possible without the superb technical skills and dedication of the entire team.
---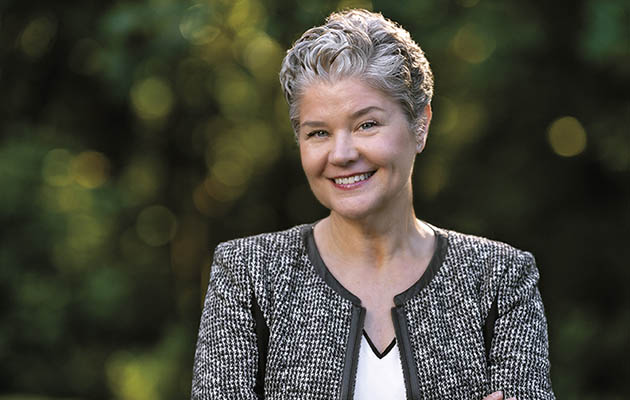 Pat Estell
Senior Technical Fellow
Structures Engineering
The highlights in my career have been the multiple opportunities that I have had to work with amazing dedicated teams to integrate innovations in our new airplanes, whether it's been new structural configurations, lighter-weight materials or advanced manufacturing methods. My absolute favorite thing is to watch the airplane you helped design take off for the first time!
---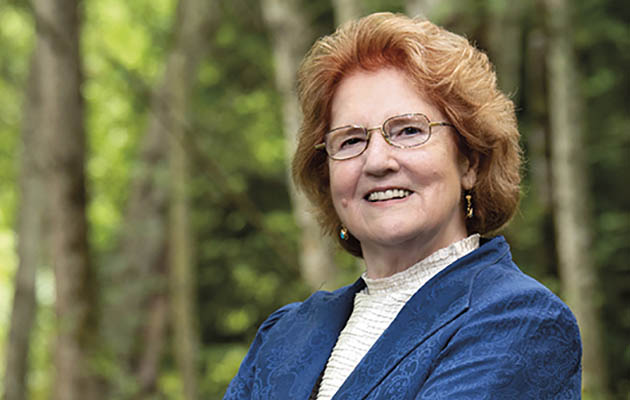 Miriam Grace
Senior Technical Fellow
Systems Architecture
Being selected as a Senior Technical Fellow means finding the highest-value opportunities for transforming our digital customer experience and customer information architecture, our global technical learning architecture, and the diversity of our Boeing Technical Fellowship.
---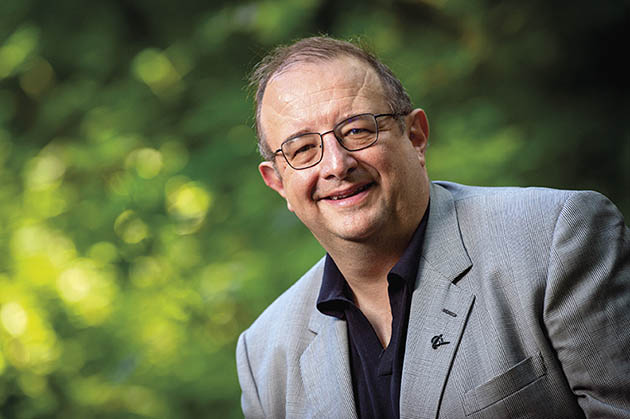 Dragos Margineantu
Senior Technical Fellow
Artificial Intelligence and Machine Learning
I am most excited about building computing systems that assist humans (experts and non-experts) in high-stakes applications in real time, such as pilots in the air, people in the factory and support teams performing services for customers in the field. Boeing and the entire research field have made great advances in autonomous decision systems over the last two decades, but the next big challenge is to develop highly trusted and truly robust human-machine teams that together can accomplish a goal.
---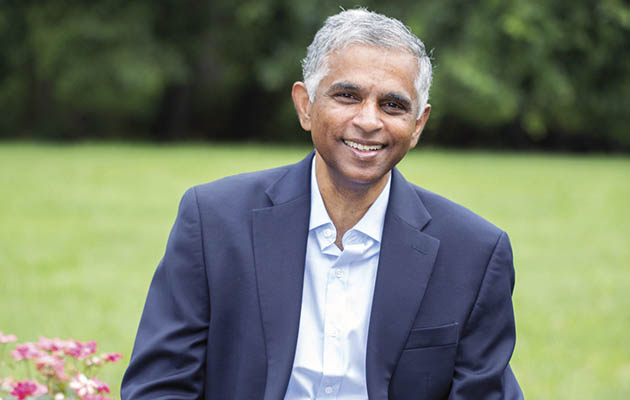 Bobby Mathew
Senior Technical Fellow
Vertical Lift Design
I am humbled and incredibly honored to become part of this illustrious group of Senior Technical Fellows. This position provides me with greater opportunity to collaborate and address key technical challenges across The Boeing Company. I am especially excited about opportunities to influence future technology developments in my area of expertise.
---
Steve Monson
Senior Technical Fellow
Simulation and Training
I'll never forget the call I received while at Disney World, where I took my family for vacation. I had spent most of the year away from home leading a Boeing proposal team with partner QinetiQ on a project for the United Kingdom Ministry of Defence. "We won!" The project brought together so much of my technical experience: virtual military pilot training devices, virtual threat systems, simulation interoperability protocols, local/wide area networks, etc. We built the Royal Air Force Air Battlespace Training Centre, which provided pre-deployment training for the British Army and established Boeing Defence UK's distributed training capability.
---
Carol Nguyen
Senior Technical Fellow
Contamination Control
One of my favorite aspects of my work is the opportunity I get to help resolve critical technical issues for spacecraft, aircraft and ground hardware across the company. I have been able to work on so many amazing projects and proposals — it gives me goose bumps just to think about them. One of the most memorable moments in my career came when I was able to resolve a potentially hazardous chemical issue just prior to a space shuttle launch. It cleared the launch constraint, and the launch was a success.
---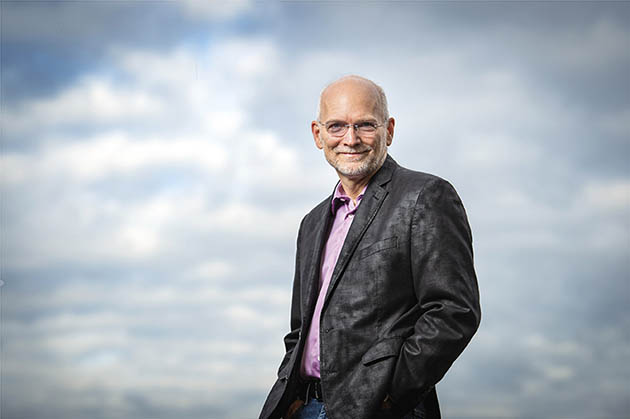 John Palmer
Senior Technical Fellow
Systems Engineering Architecture and Integration
Boeing is a great company in part because there are so many opportunities contained within it. One of those for me was Connexion by Boeing, where a group of us were the first to put internet in the sky. I saw the entire development life cycle in one program — concept to design, production, fielding, support and decommissioning — driving home the life-cycle significance of the systems engineering discipline.
---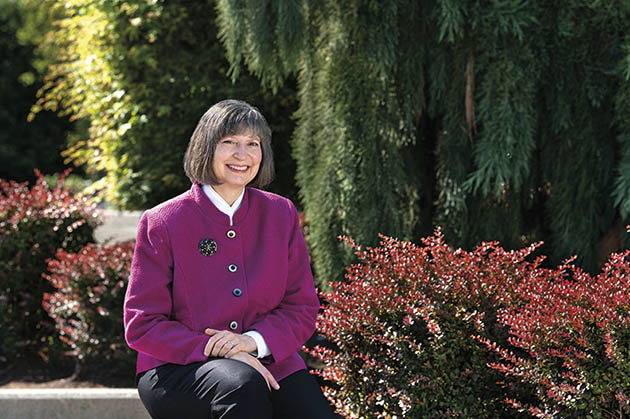 Amy Reiss
Senior Technical Fellow
Product Security
I have lots of fond memories of the Sea Launch program because it was such a crazy idea to launch satellites from a converted oil rig in the middle of the Pacific Ocean, in a joint venture with companies from Russia, Ukraine and Norway and for customers from all over the world. Nevertheless, we did it successfully 32 times. And I had the honor to serve as technical mission manager and lead multidisciplinary analytical integration for three of those voyages.
---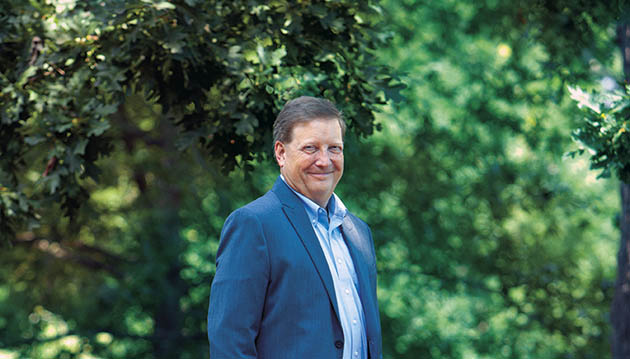 Robert Smith
Senior Technical Fellow
Avionics and Sensing
Becoming a Senior Technical Fellow is a great honor and will allow me to contribute to even more highly technical projects and exchange ideas with more talented colleagues and senior leaders across the breadth of Boeing. It is humbling that the enterprise has recognized my contributions in this way. The Technical Fellowship is a terrific organization that has helped me to develop the leadership, creativity, collaboration, innovation and empowerment skills that I use to advance our culture of safety, quality and technical integrity.
Principal Senior Technical Fellows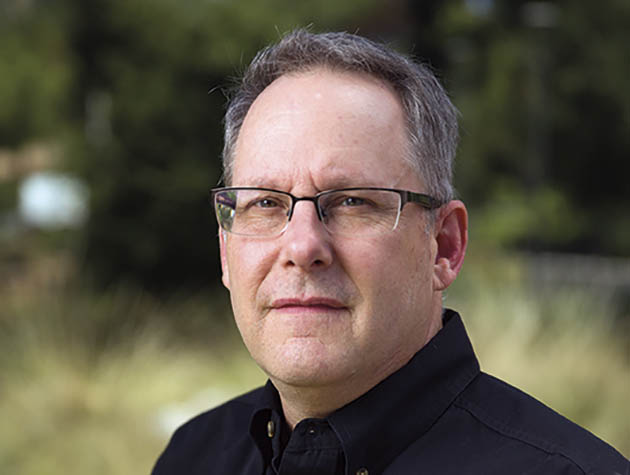 Richard Aston
Principal Senior Technical Fellow
Space Systems Structures and Additive Manufacturing
One of the most memorable times of my career so far was working the development of the 702SP stacked all-electric spacecraft, from the initial concept of stacked vehicles all the way through its first launch. I had the opportunity to attend the launch at Cape Canaveral Air Force Station along with my son, who was 15 years old. It was a once-in-a lifetime thing to share that whole experience with him: visiting the pad the night before the launch when the rocket was illuminated with spotlights; attending events with customers; and, of course, the launch itself.
---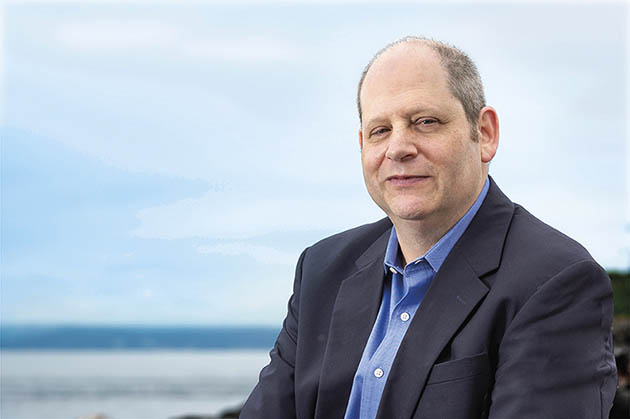 Jeff Miller
Principal Senior Technical Fellow
Production Engineering
It is a tremendous and humbling honor to be selected as a Principal Senior Technical Fellow, just as it is humbling to watch the first flight of a new rocket, the first takeoff of a new aircraft, and even the first successful use of a new production system or facility that you worked on. These brief moments represent the culmination of years of hard work and commitment of many people who overcame countless hurdles to transform ideas into world-changing products. There's nothing more rewarding.
---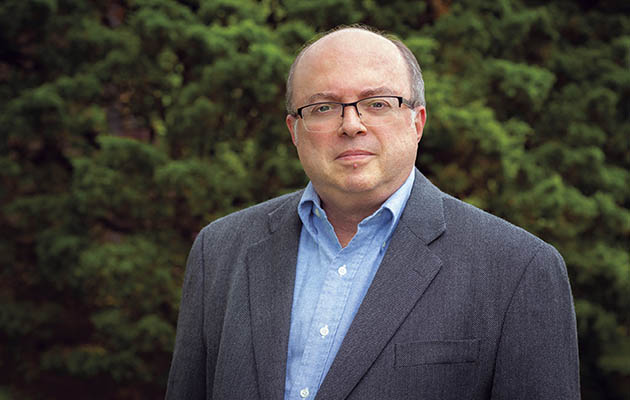 Alex Rubin
Principal Senior Technical Fellow
Composite Materials and Fabrication Technologies
The future of the technologies and applications for structural composites is bright. We are optimizing performance, reducing cost and achieving high quality at high production rates. To make this happen, our Boeing teams are making improvements in many areas: polymer science, innovative and efficient manufacturing processes, optimized automated production systems, and model-based engineering systems. All of this creates a digital thread throughout the life cycle, from conceptual design to in-service support to recycling.