Stewards of Excellence
Up close with the newest leaders in the Boeing Technical Fellowship
September 29, 2021 in Innovation, Technology
The recently honored Senior Technical Fellows represent expertise in a variety of fields, such as aerodynamics, active-integrated electronics, propulsion and fuels, structural analysis and digital enterprise analytics. The Fellowship provides a technical career path that cultivates innovation and advancement.
Recognized as technology leaders inside and outside the company, they assume new roles in the executive tier of the Boeing Technical Fellowship, which represents less than one-tenth of 1% of the technical workforce. They are trusted consultants, advisers and mentors and will play an even more important role in the future as stewards of the company's technical priorities.
Senior Technical Fellows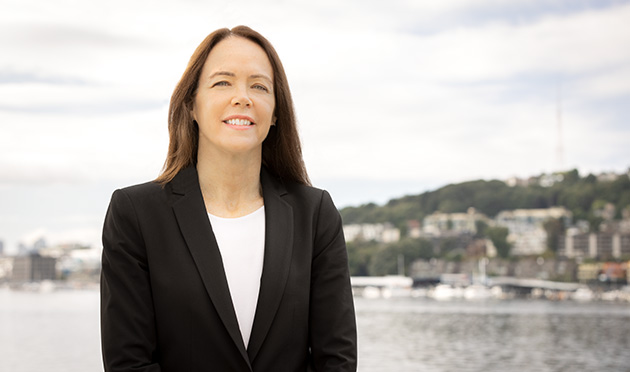 Sharon Arroyo, Ph.D.
Senior Technical Fellow
Advanced Mathematics and Optimization
Photo: Kristian Marson
It is an honor to be part of a team that helps define technical vision and innovation strategy while driving progress towards success and building the next generation of inclusive and diverse talent.
I have always loved math and solving technical problems that have a clear impact on business results. In the future, automation, autonomy and data-driven systems will be even more ubiquitous. Artificial intelligence will play a much larger role than it currently does, and machine learning will enable discovery of trends in data and behavior that current technologies don't see.
All these technologies rely extensively on mathematics, and none will be realized without skilled and creative mathematicians developing and implementing the core algorithms.
---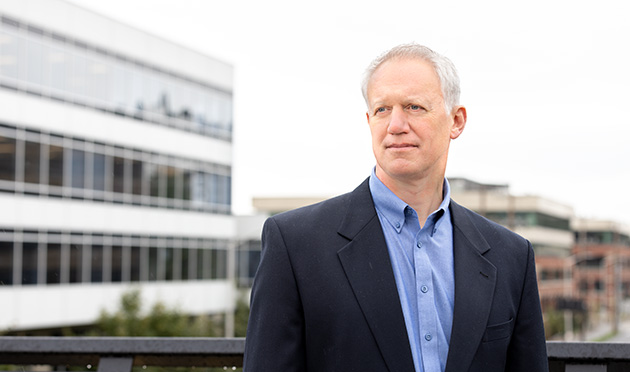 Darin Brekke
Senior Technical Fellow
Guidance, Navigation and Control
Photo: Kristian Marson
I have been intrigued by space and spaceflight since I could check out books from my elementary school library. Of course I wanted to be an astronaut, like most any kid in the '60s. But that slowly evolved into a love of electronics and a desire to design spacecraft.
Boeing has given me great opportunities to live that dream. My work on the Inertial Upper Stage program has included shaping design modifications for planetary missions and the Chandra X-ray Observatory and serving on console for over a dozen missions on Space Shuttle and Titan launches.
An especially memorable moment was working overnight in the payload bay of Discovery while it was on the pad to troubleshoot payload issues. After solving the problem, our team walked out of payload airlock on the launch tower to an amazing Florida sunrise.
This honor will open up even more occasions to collaborate with my many talented technical teammates across the enterprise.
---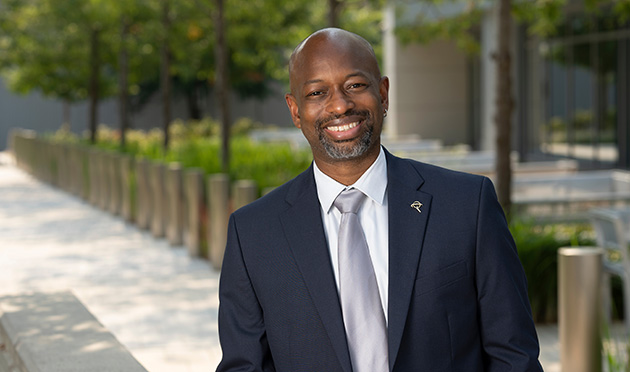 Nathan R. Brooks, Ph.D.
Senior Technical Fellow
Electromagnetics and Antenna Systems
Photo: John Harrington
Earning the distinction of Senior Technical Fellow is an honor and blessing. The Fellowship provides me a means to impact the company and our communities in transformative ways.
As a team lead, mentor, colleague or teammate, I find our work most satisfying when knowledge is freely shared and spirited discussions are frequent. I have been fortunate to collaborate throughout the enterprise with many talented individuals I have both learned from and taught.
One of my most memorable projects was the development of an ad hoc power-based geolocation system that would provide situational awareness using common military radios — high tech using old tech. Electromagnetics remain fundamental to critical engineering fields, where there is a shortage of expertise, and the next-generation technology of the digital era, where interest is currently focused.
---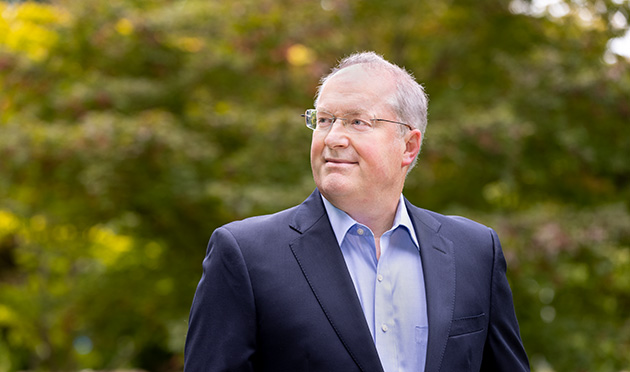 Steve Kirchmeier
Senior Technical Fellow
Production Engineering
Photo: Kristian Marson
I dreamed of becoming a pilot or an astronaut as a child. Little did I know I'd enjoy making aircraft even more than flying.
Innovation requires knowledge of physics, math, modeling, and the history of past issues and solutions. All this, combined with my love of aircraft, led me into engineering and aerospace.
I am energized by the process of solving a puzzle where a seemingly simple need presents itself in a vast, complex system. To design and implement a solution people want, use and rely on is most rewarding.
---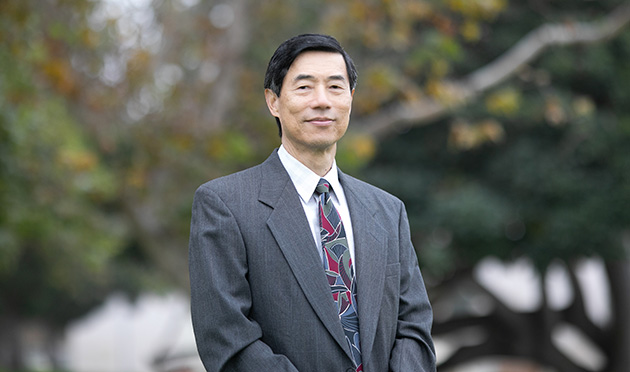 Ko-Wei Liu
Senior Technical Fellow
Durability and Damage Tolerance
Photo: Bruce Hershey
Engineers get to transport the wonders of the future into reality. My career offers the opportunity to create, innovate and use creativity to solve challenging problems — I will never be bored.
Every day, I work with smart, passionate and inspiring people around the world. As a result, I continuously gain expertise, skills and experience.
I am happy, grateful and honored to receive company recognition for my work and contributions. I see this as an avenue to expand my knowledge and help shape Boeing products, technology development and mentoring.
---
Melanie Koh Lorang
Senior Technical Fellow
Data Analytics and Product Lifecycle Through Digital Thread
Photo: Bruce Hershey
Early in my career, I was part of a team to market launch services to a South Korean customer. I was the translator, given my Korean heritage and fluency in the language. As a result, our team won the launch of two Delta II rockets for the Koreasat 1 and 2 satellites.
My engagement spanned the entire contracted effort, from initial technical review meeting to launch support, including broadcasting the countdown activities in Korean. Through this experience, I learned how the understanding of diverse cultures and languages is critical to meet others' needs and build successful relationships.
Utilizing my experiences in engineering, art and data science, I am passionate about developing data analytics solutions to provide insight into how we design, build and maintain our products. It is even more gratifying to see how we use these insights to design and deliver better products and services and enable self-service analytics so that everyone can do what I do.
---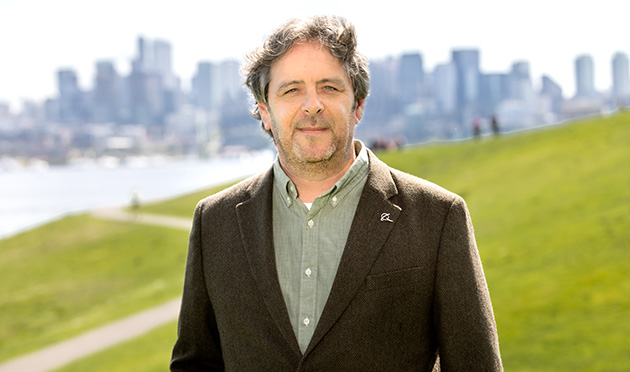 Darren Macer
Senior Technical Fellow
Predictive Maintenance and Health Management
Photo: Kristian Marson
I always knew I would be an engineer. As a kid, I would try to make my own machines and also take things apart, figure out how they worked. I have always been curious and wanted to make life easier, and I think that's the hallmark of an engineer.
In my career, I have always strived to see what is around the corner. With the availability of big data, artificial intelligence, machine learning, high-power computing and the right people, we can now see over the digital horizon. I grew with this field as data and capabilities allowed us to move from reactive to predictive.
As we continue to invent new ways of more deeply understanding the health of aircraft systems and components, we can strive to make unscheduled maintenance a thing of the past and create a future of operations and maintenance without surprises.
---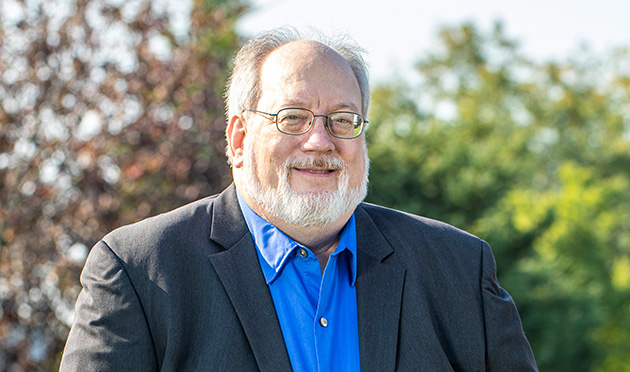 Randy Marion
Senior Technical Fellow
Electrical and Electronic Engineering
Photo: Dave Preston
I am truly honored and look forward to working with an exceptional group of people. The opportunities to both learn and teach are outstanding. This is a significant step on my journey from balsa airplanes to my home electronics kit to grinding my own telescope mirror in eighth grade.
As I've progressed, I've enjoyed the privilege of mentoring some exemplary colleagues in new ways of approaching challenges. This recent selection will allow me to collaborate even more with teams across the enterprise on issues of great importance. After 38 years with the company, a new horizon allows one to stay fully engaged in the work.
---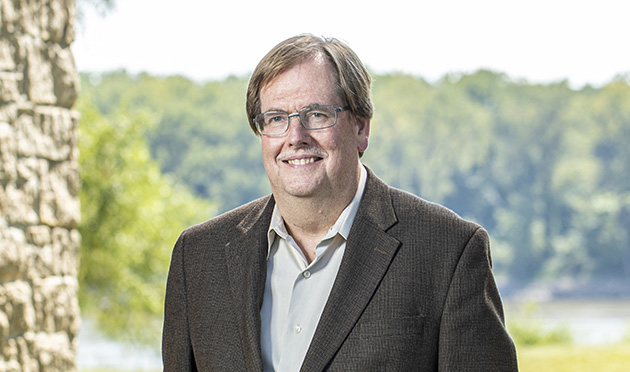 Rich Massey
Senior Technical Fellow
Product Security Engineering
Photo: Dave Preston
Some of my initial work at Boeing was with intercom, displays and video avionics. As those became more digital, I became more of an expert in the digital domain. That led to mission systems architectures, and security was an emerging attribute. As a result, I have had the opportunity to bake security and resilience into the products we build.
I never imagined it was even a possibility to be part of this elite group of aerospace technical leaders until recently. Even then, it felt like a long shot to even be considered, much less selected. So it is humbling and a most meaningful responsibility.
---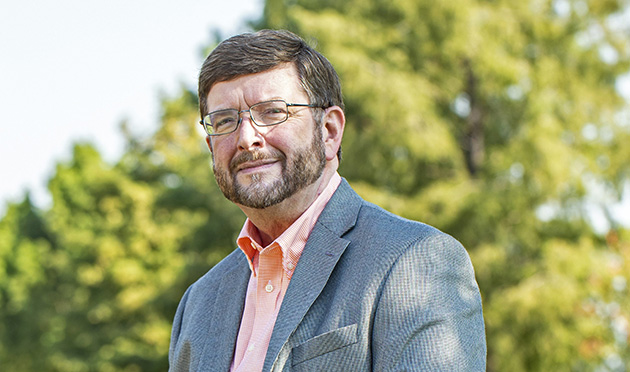 Don Palmer, Sc.D.
Senior Technical Fellow
Nondestructive Evaluation and Measurement
Photo: Dave Preston
My team and I had 24 hours to figure out a way to determine if corrosion was present in the wings and horizontal stabilizers of a VIP aircraft without removing paint and coatings. This task was successfully completed using a new, on-aircraft, ultrasonic array-based scanning approach.
Nondestructive Evaluation processes such as this are intertwined with quality assurance and structural safety of flight. The work we do is critical in keeping airframe structures flying — and flying safely.
I find this level of responsibility and teamwork invigorating. Because of this recent recognition from the Boeing Technical Fellowship, I will be able to interact even more with technical experts across many technical disciplines who are nationally and internationally recognized leaders in their fields.
---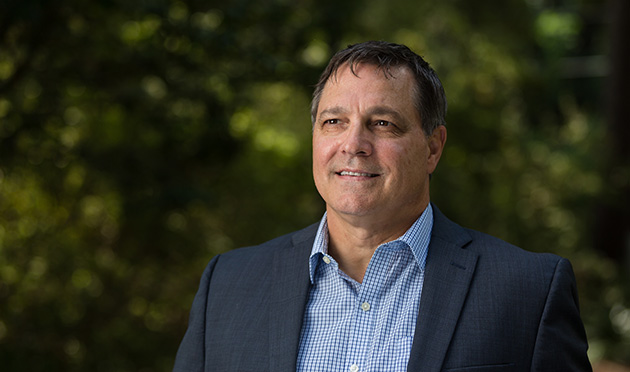 Brian Riedel
Senior Technical Fellow
Structural Design and Technology
Photo: Pat Black
One of the highlights of my career was the opportunity to play a lead role in the invention, design and build of noise-reduction technology. To see the team's work implemented on several commercial airplane models to reduce the environmental impact is most gratifying. And flying on the test airplane was a thrill.
The productivity and teamwork that are unlocked when teams function at a high level is remarkable. It is a privilege to lead cross-functional teams to successfully solve complex issues or bring new technology or product architecture to fruition.
I am excited about the challenge that lies ahead to innovate new product architectures and technologies in a model-based environment that achieve the right balance of product/production system performance and sustainability.
---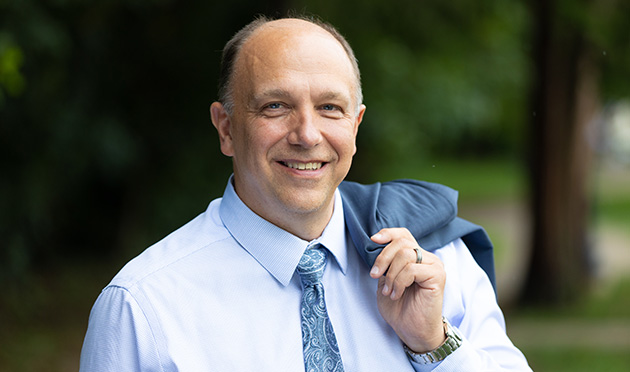 Adam Sawicki
Senior Technical Fellow
Structural Analysis, Testing and Certification
Photo: Bill Streicher
I spent much of my early career supporting the V-22 Osprey. So it was a great thrill for me to watch my wife Michele's reaction the first time she saw a tiltrotor fly, transition and land. I will always remember how amazed she was by an aircraft I helped create.
Many of us who were children in the 1970s were inspired by the Apollo program and dreamed of becoming astronauts, and I was no exception. Later I became fascinated by unmanned planetary science programs and dreamed of helping to create machines that could fly through the air and explore the solar system.
I chose a career in structural engineering because I find I can more easily understand engineering concepts if I can relate them to something I can visualize and build. This honor enables me to collaborate even more with some of the brightest, most innovative minds in engineering.
---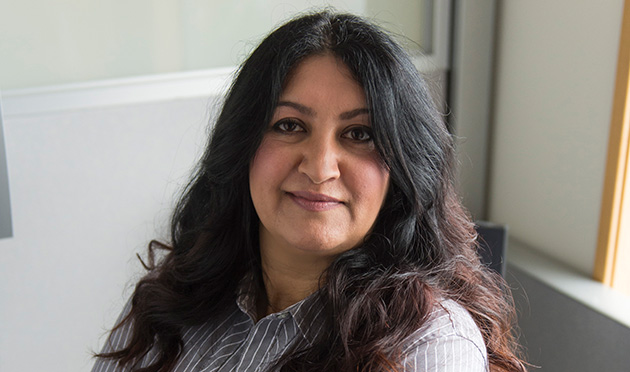 Tanni Sisco
Senior Technical Fellow
Advanced Materials and Manufacturing for Assembly
Photo: Boeing
I have always enjoyed pulling things apart and putting them back together. Perhaps that is how I ended up in mechanical engineering.
The most memorable moment of my career was 787 rollout day. Never had I experienced such outstanding teamwork for a common goal.
It is most rewarding for me to create new technologies and then see those ideas become reality on an aircraft. And this new position expands my opportunities to influence future strategies and technology development, positively impacting production quality and output.
---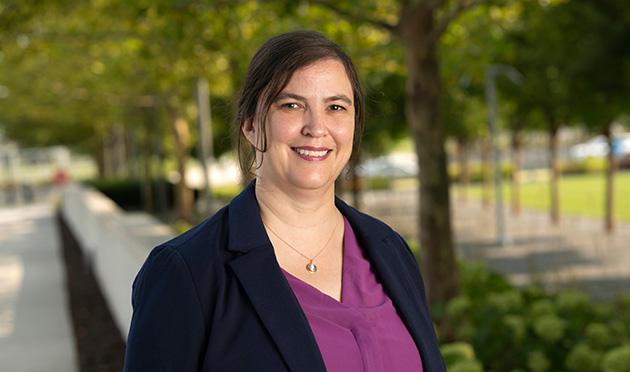 Anduin Touw, Ph.D.
Senior Technical Fellow
Electronics Reliability
Photo: John Harrington
Most people don't initially think of Boeing as an electronics company, but as our products increase in complexity, electronics are becoming more and more central to our business. We design boards, select parts, write parts and material requirements for subcontractors, and even build boards at some sites.
The electronics industry is changing rapidly with new technologies that we need to evaluate and decide if they are appropriate for our products. Working with other Boeing experts to create processes and tools to support these changes will be exciting.
The most rewarding aspect of my work is mentoring and being mentored by great people. I have learned more from my Boeing colleagues than from any of my educational institutions. I hope to continue to engage with the next generation, through mentoring, helping out in the Technical Fellowship program and sharing knowledge with program engineers.
---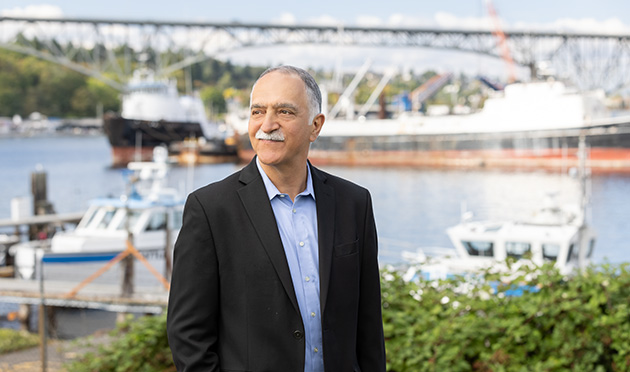 Ahmad R. Yaghoobi
Senior Technical Fellow
Digital Enterprise Analytics
Photo: Kristian Marson
It is a tremendous honor and privilege to be selected as Senior Technical Fellow. It will provide me with the opportunity to address key technical challenges and set technical strategies and direction within my field of expertise.
There is nothing more rewarding to me than to help build future technical leaders through mentoring, to offer a path to achieve business transformation objectives through digitization, automation, standardization and data analytics.
I look forward to encouraging pervasive use of data analytics, artificial intelligence, machine learning and automation in every aspect of our business to create new opportunities for developing and delivering new, safe and high-quality products and services to our customers.
Principal Senior Technical Fellows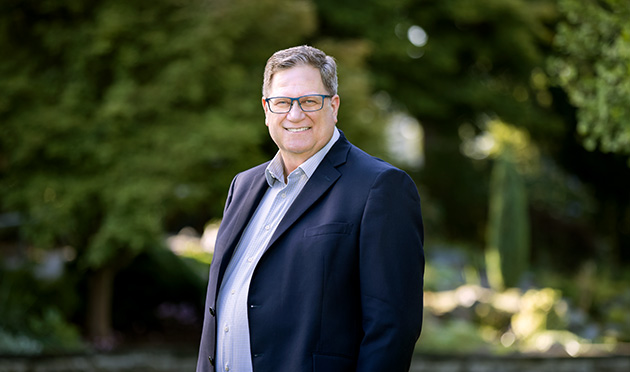 Robb Gregg
Principal Senior Technical Fellow
Aerodynamics
Photo: Kristian Marson
I grew up outside of Chicago and always looked up at the aircraft on approach or climbing out from O'Hare Airport. I still remember the first model airplane I put together was the X-15; the second, a 727. I was always interested in why airplanes are shaped the way they are.
When I became an aerospace engineer, my first development program was for the C-17. I had the opportunity to size the wing; use early computational fluid dynamics tools to help define the aircraft; create the final aero surfaces of the wing, winglets and tail; and participate in wind tunnel testing to validate early design. I'll never forget the C-17 first flight.
Being named to the Fellowship is an honor but also a challenge — to step up to improve our competitive capabilities and leverage model-based engineering to predict and design better products.
---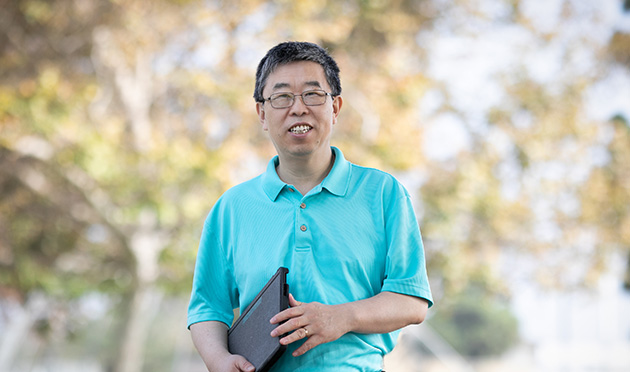 R. (Ken) Li, Ph.D.
Principal Senior Technical Fellow
Positioning, Navigation and Timing/Guidance, Navigation and Control
Photo: Bruce Hershey
We at Boeing are at the center of the efforts to define the future.
A friend recently pointed out to me that the systems I designed have been operating on more than 30 spacecraft programs with a combined hundreds of years of in-orbit operations without a single anomaly.
It has been my passion to develop new technologies with innovation and assured quality, and I am proud it has been yielding results.
Indeed, I love to constantly create new technologies that can be used enterprisewide. This honor will enable even more opportunities to leverage my skills and knowledge to push out more innovative and quality products and, in the meantime, help grow the next generation of leaders and experts in my fields.
---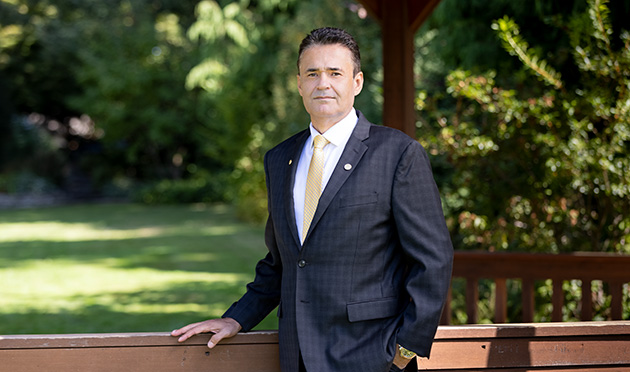 Julio A. Navarro, Ph.D.
Principal Senior Technical Fellow
Radio Frequency Circuits, Antennas and Active-Integrated Electronics
Photo: Kristian Marson
I always wanted to be a professional soccer player. I even played one year at Texas A&M. But as I competed against some of the best, it became abundantly clear I should concentrate on my studies, not soccer.
I had been inspired by my high school math teacher to consider engineering. He saw potential in me and told me so. This propelled me to find my passion in antennas in college and in my career.
We are in extremely interesting and difficult times which demand clear and steady leadership. Our guidance can empower the next generation to go farther, perform better and positively impact our world.
Distinguished Senior Technical Fellow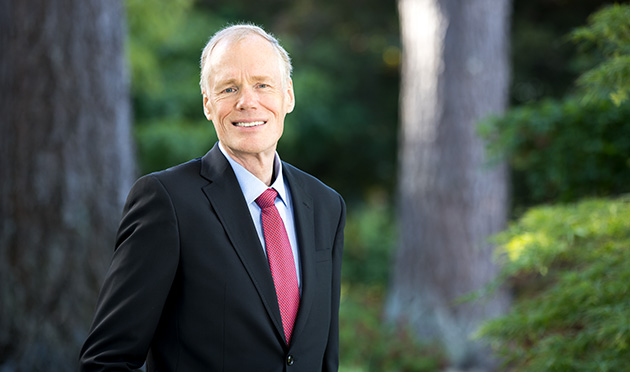 Steve Clark
Distinguished Senior Technical Fellow
Propulsion and Fuels
Photo: Kristian Marson
My father was a civil engineer (bridge designer), so I was naturally drawn to engineering. I eventually had to admit to him that I preferred things that moved. Airplanes are the ultimate choreography of moving parts.
I've been continuously associated with propulsion since the day I graduated from the U.S. Naval Academy, serving on a gas-turbine-powered destroyer. This led to nearly four decades of service at Boeing, always in propulsion or fuels.
Since these disciplines play central roles in aircraft performance, I've been afforded great opportunity to see nearly every aspect of aircraft design. Propulsion and fuels will greatly impact the future of sustainable aviation — arguably the most significant long-term challenge for our industry.