Experts weigh in: 3 ways new spacecraft changes space travel
The Exploration Upper Stage's safety, functionality and co-manifested capability pushes the boundaries of exploration.
July 13, 2023 in Space, Technology
Boeing experts explore three reasons why Exploration Upper Stage (EUS) is a spacecraft of the future.
Meet the experts
Name: Steve Snell
Title: Boeing's Space Launch System (SLS) deputy program manager and Boeing site leader at Michoud Assembly Facility
Years at Boeing: 25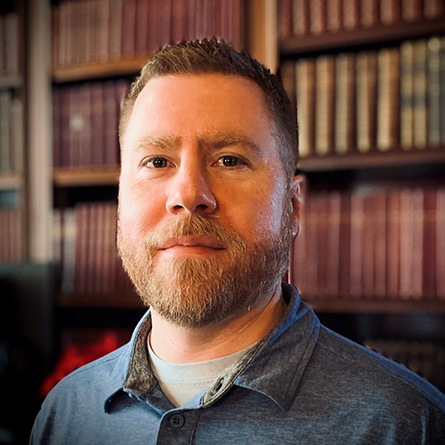 Name: James Savage
Title: Boeing's EUS chief engineer
Years at Boeing: 19.5 years
1: Safety
EUS will be certified to carry humans to deep space, so it is designed and custom built with safety in mind.
"Crew safety is our top priority," Snell said. "That's why we built EUS with redundancies in our systems. These measures safeguard astronauts and ensure the vehicle can stand against any challenging conditions it may face in flight."
2: Functionality
EUS can operate autonomously, but it can also be operated by the spacecraft crew or by the ground control team — adding unique functionality.
"For example, when the spacecraft has separated from EUS but is still within proximity, the crew in the spacecraft can command EUS to help them with the task at hand — like extracting payloads," Savage explained.
3: Co-manifested capability
EUS enables deep space exploration with meaningful payload capabilities. In fact, it's expected to send 40% more payload to the moon compared to the rocket's previous configuration. That means with EUS, we can send co-manifested payloads – meaning a combination of crew and equipment such as small habitation modules or other scientific resources bundled as one payload.
If you plan to cultivate a long-term, sustainable presence on the moon, you have to take significantly larger payloads with each mission." Savage said. "EUS has the capacity that makes deploying these larger payloads into deep space possible."
Why It matters
With 60 years of space exploration experience, Boeing is focused on what's next.
We need to push the boundaries of deep space exploration by further exploring the solar system," Savage said. "The ground-breaking ability to do that sustainably and safely — with the necessary crew and cargo capacities — will be made possible by EUS."
NASA's Space Launch System (SLS) rocket – the nation's next-generation, human-rated rocket – will enable NASA's Artemis program and will carry people and cargo to the moon, Mars and beyond. Boeing was selected by NASA to design, develop, test and produce the core stages, upper stages, and avionics suite for the SLS fleet of rockets. The first SLS rocket – featuring the Boeing-built Core Stage – successfully launched at 1:47 AM ET on November 16, 2022, as part of the Artemis I Mission. Production is currently underway for the Boeing-built core stages, upper stages (including Exploration Upper Stage) and avionics for future Artemis missions.